Translation of Tao Te Ching
With a Practitioner's Touch
"Although one of the wisest books ever written in history, the Tao Te Ching is anything but voluminous. With less than seven thousand words in this English translation, it's tempting to gulp the entire book in one sitting.  
But hang on! You can't read through the book in a hurry if you want to get the best from it. A fountain of wisdom, you can take a lifetime to relish it and still find never-ending inspirations in every sip."  
— Tekson Teo, Author & Translator
Translation of Tao Te Ching by Tekson Teo
Translation Sample
Chapter 2
The Yin and Yang
天下皆知美之为美,斯恶已。皆知善之为善,斯不善已。故有无相生、难易相成、长短相形、高下相倾、音声相和、前后相随。是以圣人处无为之事,行不言之教。万物作焉而不辞,生而不有,为而不恃,功成而弗居。夫惟弗居,是以弗去。
We all know beauty as beauty because of ugliness. The good as good because of the not-so-good. Being and non-being engender each other. Difficult and easy complement each other. Long and short define each other. High and low play off each other. Sound and voice harmonize each other. Front and back follow each other.
Thus the Sage does by non-doing, teaches by not saying a word. Things are left to live by their nature, and the Sage rejects none. They create but possess not. Do but seek no glory. Accomplish but claim no credit.
Alas! As they claim no credit, the Tao leaves them not.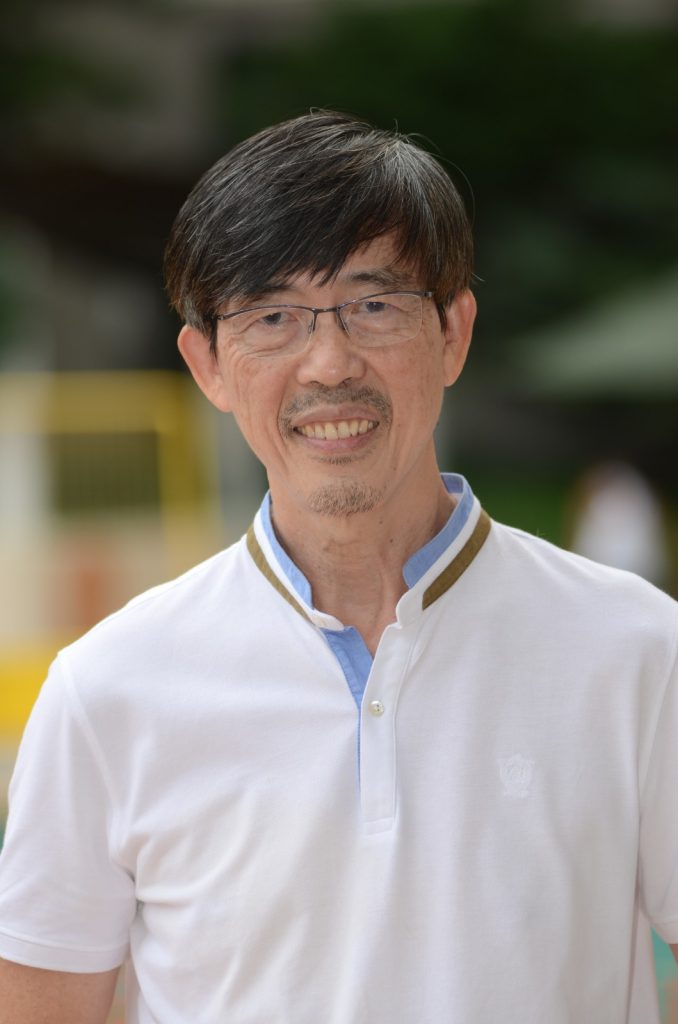 About the Translator
Making the Ancient Scripture Come Alive
Intrigued by the simple and yet powerful practice of wu wei, Tekson Teo makes the teaching of the way of life – the central theme of the Tao Te Ching by Lao Tzu – not only a passion but also his mission of life.
With the exacerbating demand of the modern world of doing, afflictions like stress, depression, and anxiety are taking a toll on more and more people. An effective way to counter the challenges is to bring back the balance. Wu Wei gets you to relax beyond the superficial level by tackling the fundamental issues of life. By going with the flow of nature, you stay calm and easy, and that alone helps you accomplish more effortlessly.
Resorting his years of experience as a management consultant that allowed him direct interactions with people from different continents makes his teaching easy to follow to see results. Bringing to bear is also his rigorous training as a disciple of an ancient tai chi lineage that goes back centuries. Tai chi is an epitome of the philosophy and a litmus test of the mastery of wu wei. They all come together to make his translation of the Tao Te Ching of Lao Tzu insightful with a practitioners' touch.
Tekson Teo earned his BSc (Econ) Hon from the University of London and MBA and DIC from Imperial College London.
Testimonials
What People are Saying
It is a translation of the profound scripture, one of the best in history, with a faithful rendition of the original text.
About Lao Tzu Tao Te Ching
Written by Lao Tzu 2,500 years ago, every word in the Tao Te Ching sheds light on the enigma of existence. It's a fountain of wisdom that has never failed to inspire.
The wisdom enthralls many people, among them are illustrious names of great learning. For example, Leo Tolstoy, the great classic author of War and Peace, was so inspired by it that he became its first Russian translator and publisher.
The American historian Will Durant, best known for his eleven-volume The Story of Civilization, said, "Perhaps we shall burn every book but one behind us, and find a summary of wisdom in the Tao-Te-Ching."
The book has gained popularity worldwide, and many people believe it to be the most translated work in the world after only the Bible. As a practitioner, Tekson Teo gains rare insight into the teachings by following an ancient tai chi lineage that allows him to dive deep into the and experience the nuances through the subtlety of energy movements. Tai chi is regarded as a microcosm of Taoist philosophy.
Translation of Tao Te Ching by Tekson Teo