Wu Wei | Qigong
By letting it go, it all gets done.
Wu Wei Comes Alive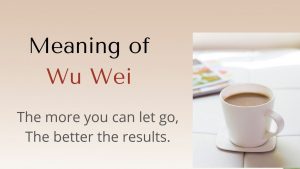 What is the meaning of wu wei? The simple answer is "doing nothing." The word is a translation of 无为, ...
Read More
If you're struggling to get things done, take a step back. You may have exerted your effort the wrong way ...
Read More
Magic Qigong